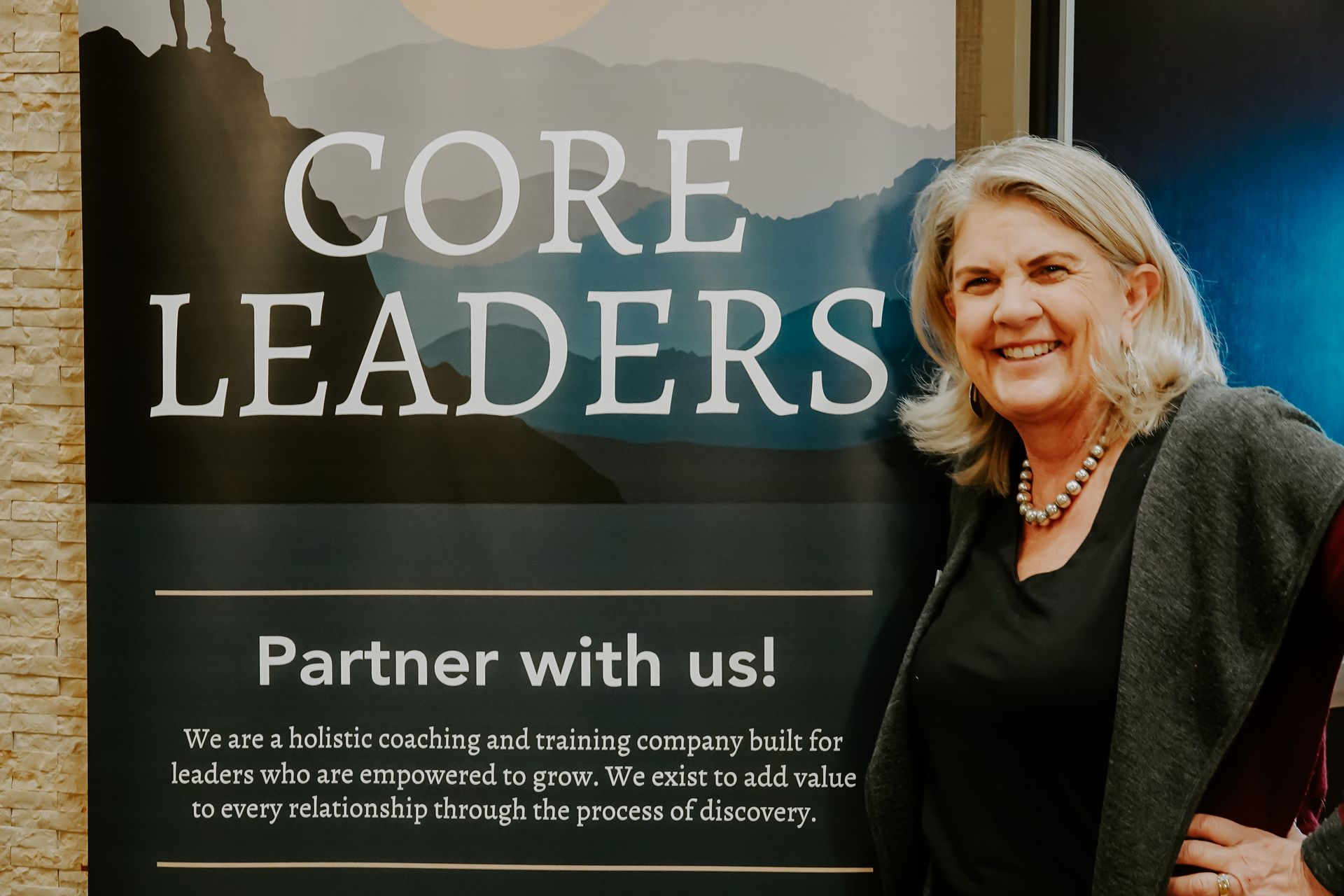 We are YOUR partner in providing holistic coaching for individuals, groups, and corporate leadership teams.
We also offer fully facilitated trainings that support leadership discovery, growth, and empowerment.
Questions?
We're here for you! Shoot us an email anytime!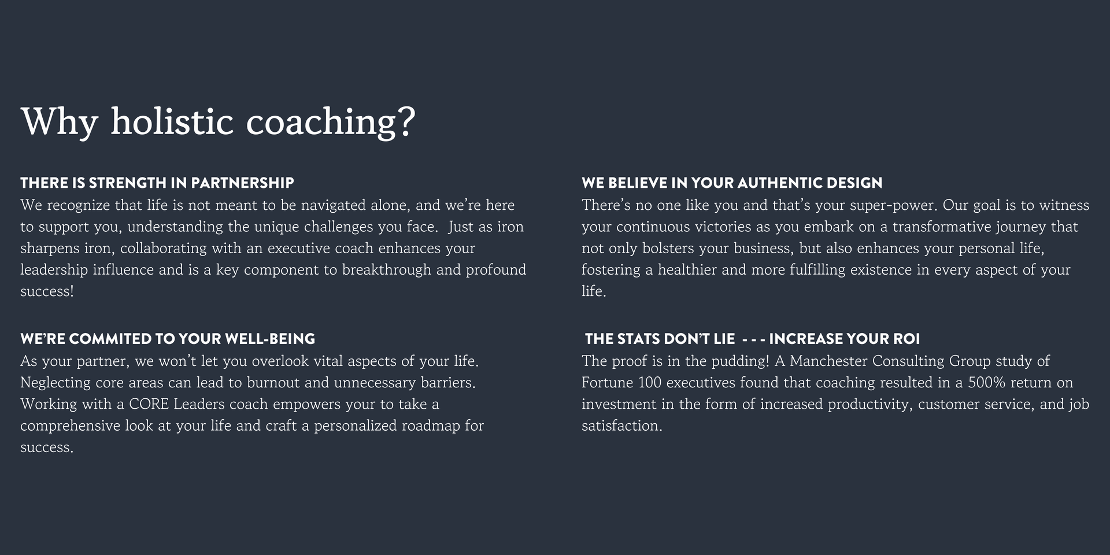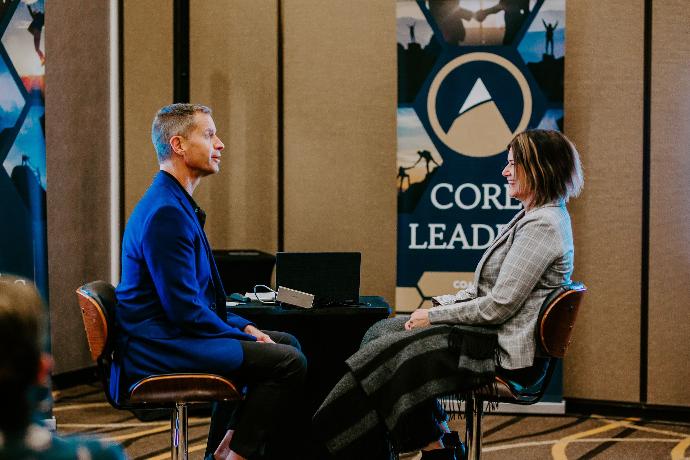 Corporate Facilitation & Training

CORE Leaders facilitators possess a blend of workplace and life experience. They are masterful in their knowledge and engaging presenters with impressive credentials and are available for consults, group trainings, & keynotes.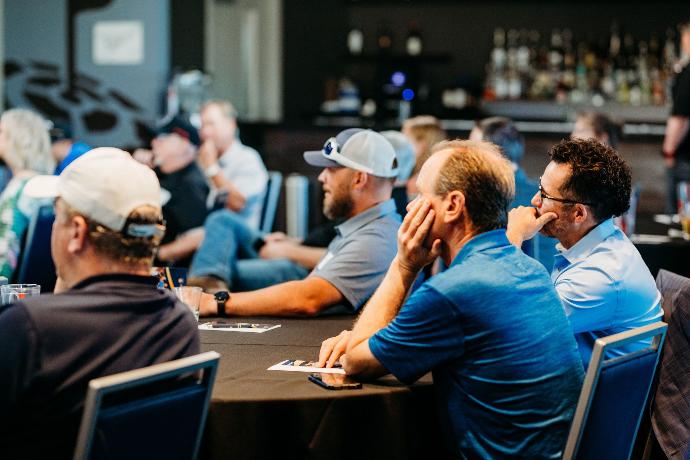 CORE Forums & Value Based Groups

Led by CORE Coaches, e ngage in a secure and confidential space, fostering community and connection with like-minded individuals on a shared journey of growth. Achieve a purposeful impact across all areas of your life.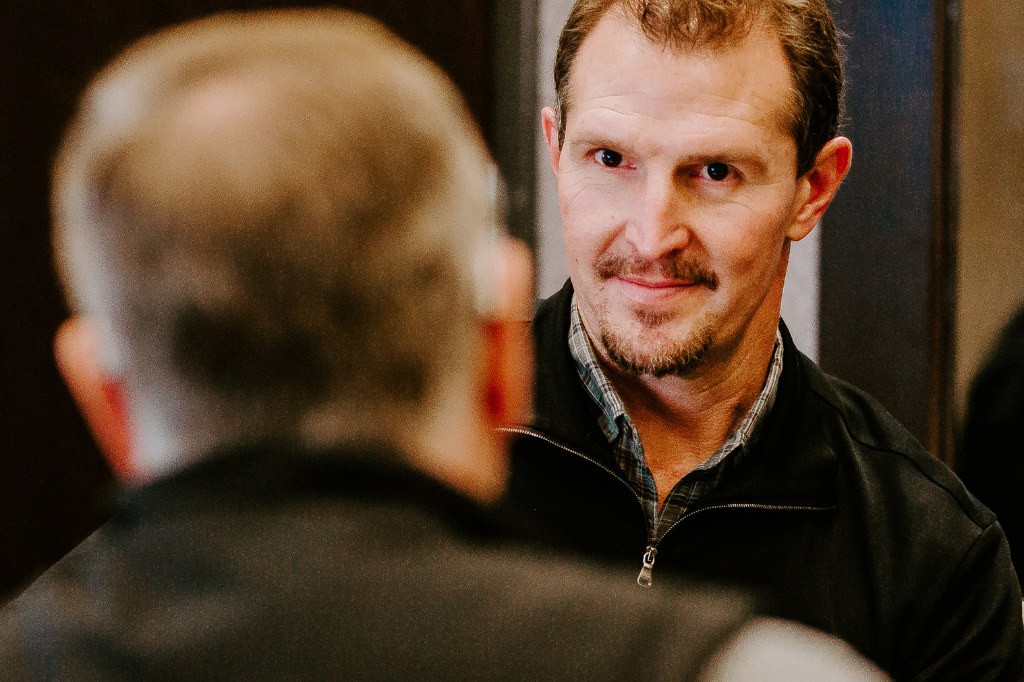 1-to-1 Coaching
CORE Leaders Coaching empowers you to take an authentic and analytical deep-dive into both your personal and professional growth. Be challenged, develop a roadmap to success, & GROW when you partner with one of our holistic coaches.

Results Expected


"...My Coach is a generous connector, bringing me into contact with other
people he knows who may be able to assist (me)."
-
Susan J.
"...My Coach is the ultimate business partner, he has partnered with me in every stage of my life and helped my business immensely."
-
Ashton B.



"He challenges and stretches people to get out of their comfort zones. He's also very committed to taking on his own personal growth and getting out of his own comfort zone. So it's not just a, "Oh, look at me, I've arrived, I have it all figured out." It's not anything like that."


- Christina A.